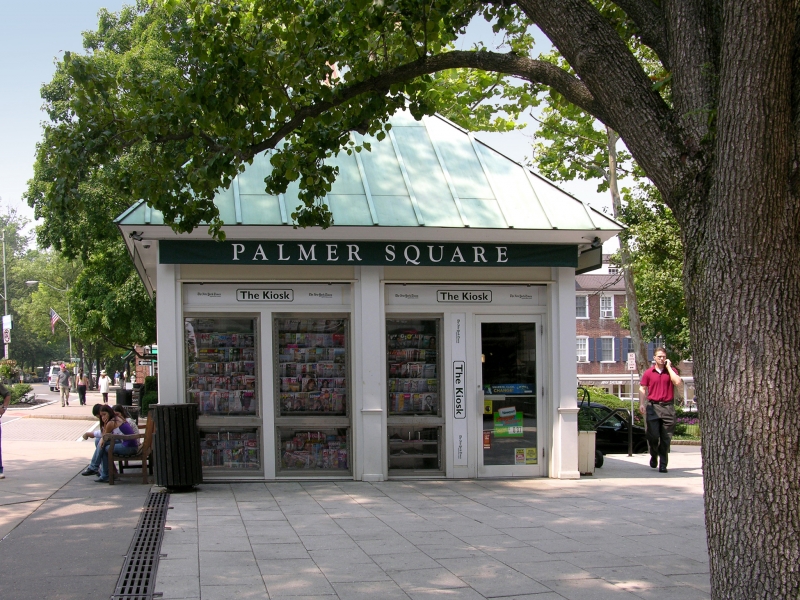 Why live in Princeton, New Jersey? Princeton is one of New Jersey's most culturally rich and naturally beautiful communities. A pastoral community located between the banks of Stony Brook and the Millstone River in Central New Jersey, Princeton has grown in population (about 30,000), but has retained its historic integrity and its respect for nature. Historic buildings have been moved rather than torn down when space was needed for newer structures. Rather than succumbing to developers' bulldozers, several large estates have been purchased by land preservation groups and deeded as parks. While preserving its history and geographical beauty, Princeton offers rich and diverse lifestyles to residents of all ages and backgrounds. The area has also attracted a variety of corporate campuses, such as Bristol-Myers Squibb, Merrill Lynch, and Johnson & Johnson. In all, Princeton is an extraordinarily beautiful and energizing place to live and work.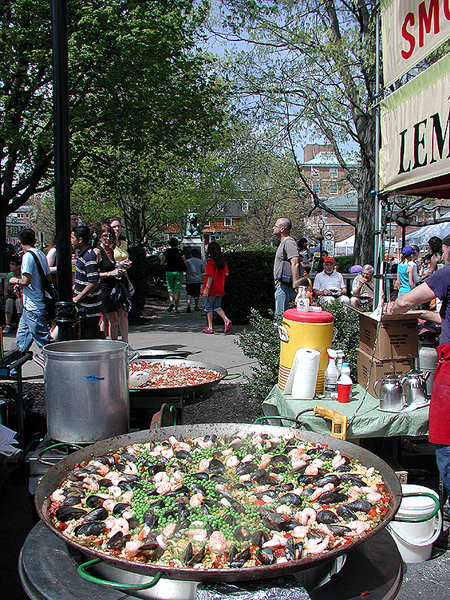 Home of prestigious Princeton University, past Presidents, and eminent scholars and writers, Princeton offers a charming historic downtown anchored by Palmer Square and Nassau Street with beautifully preserved buildings housing shops and condominiums on one side, while the other side of Nassau Street opens to the campus of Princeton University with its distinctive wrought iron gates, eighteenth century Nassau Hall, lush lawns, gothic archways, and renowned libraries and museums. Once the overnight coach stop between New York City and Philadelphia, Princeton continues to provide easy access via Amtrak and New Jersey Transit commuter trains and Suburban Transit buses. Bound by the thriving Route 1 Corridor on one side and the rolling Sourland Mountains on the other, the Town is unique in its location. A wide variety of excellent public and private schools, acclaimed McCarter Theatre with wide-ranging cultural events, state-of-the-art recreational facilities, and year-round celebrations of all kinds add to the richness of life in Princeton.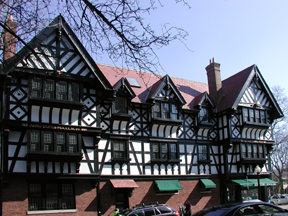 The heart of the town is Palmer Square, built in 1929, with picturesque shops and two grassy parks, one featuring the bronze statue of the Princeton Tiger and the other introducing historic Nassau Inn. The downtown is home to a host of unique businesses, fine restaurants, and many of the most distinguished homes. Also close to downtown are a number of historic sites such as McCarter Theatre, the Princeton Theological Seminary, The Institute for Advanced Study, and Battlefield Park.

Downtown housing options include luxurious condominiums created in elegant older homes, charming single family homes on the "Tree" streets, and substantial historic homes in the coveted Western Section, where Grover Cleveland and Woodrow Wilson once lived, or in the Institute Area, where Albert Einstein lived and studied. An exciting new condominium and townhouse complex has been built the north side of Palmer Square. These luxurious units are available for sale or rent and they provide sophisticated state-of-the-art downtown living. Houses in town meet the needs of people preferring walking to driving. It is even possible to walk to the "Dinky", the shuttle train on campus which connects to the main commuter lines.

Surrounding downtown are wonderful residential neighborhoods, featuring rolling hills, mature woodlands, and interesting glacial rock deposits. The suburbs offer a range of housing including traditional developments, cluster developments, newer townhouse communities, and some of Princeton's most luxurious multi-million dollar estates, complete with pools, tennis courts, and beautiful gardens. These homes generally enjoy larger lots than homes in the downtown neighborhoods.

Housing prices in Princeton range from $250,000 for a studio condominium to over $5,000,000 for an exceptional estate. One can find nice older homes in the range of $500,000 to $1,000,000 and newer or updated homes starting at $800,000. Since much of the open land in Princeton is public parkland, availability of building lots is scarce and prices for these lots have continued to soar. Builders rely on buying lesser houses in good neighborhoods, which they can tear down and replace with a new home ranging from 3,500 to 6,000 square feet. The "tear downs" cost the builders between $500,000 and $800,000 and the new homes which replace them sell for between $1,300,000 and $3,000,000 depending on the neighborhood.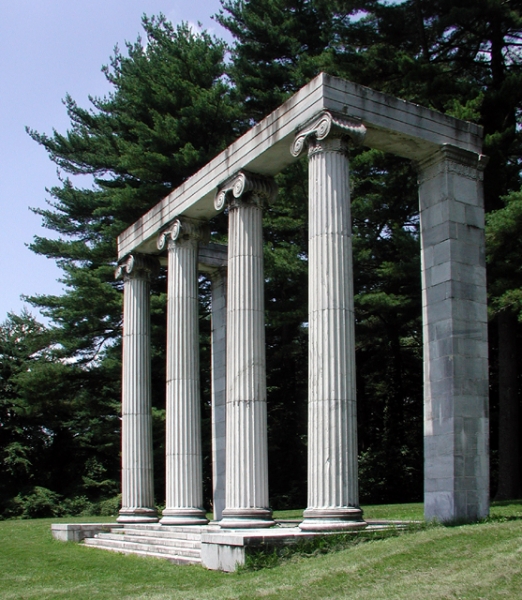 Recreational opportunities in the Princeton area are numerous. The town provides community facilities such a brand new olympic size outdoor swimming pool complex, tennis and paddle tennis courts, athletic playing fields and various public parks and playgrounds. Numerous programs and activities are provided through the recreation office. In addition, Princeton University permits use of many of its recreational fields and tennis courts, gymnasium, Olympic size indoor pool, and Carnegie Lake by the community at minimal expense.

History has played a leading role in Princeton's evolution. Settled in the late seventeenth century, it was first named Prince-Town in honor of Prince William of Orange and Nassau. In 1756, it became the home of the College of New Jersey (now Princeton University) with the entire college housed in Nassau Hall, the largest academic building in the colonies at the time. The battle of Princeton, fought in a nearby field (now Battlefield Park) in January of 1777, proved to be a decisive victory for General George Washington and his troops. Two of Princeton's leading citizens signed the Declaration of Independence, and during the summer of 1783, the Continental Congress met in Nassau Hall making Princeton the country's capital for four months.

In the 1830's the building of a nearby canal (Delaware-Raritan Canal) and the railroad encouraged further commerce, real estate development, and general prosperity. A center for learning and culture throughout its history, Princeton has been home to world-renowned scholars, scientists, writers and statesmen, including two United States presidents (Woodrow Wilson and Grover Cleveland), Albert Einstein, Robert Oppenheimer, Thomas Mann, T.S. Eliot, and many well-respected writers.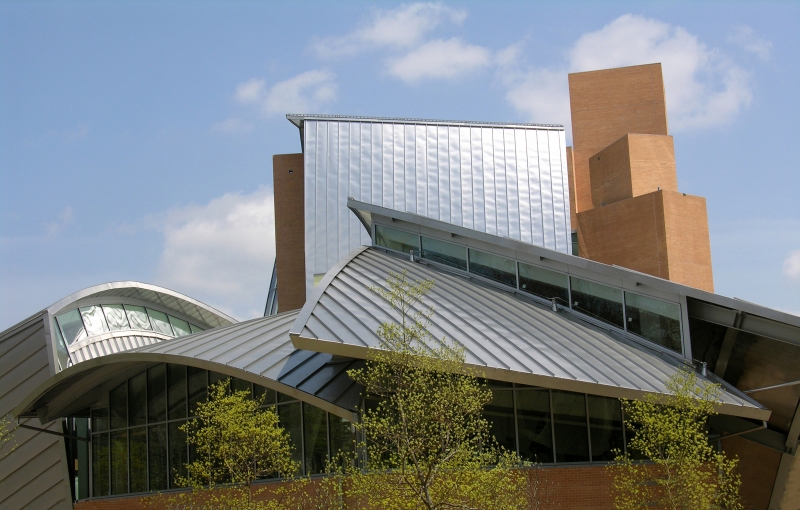 Princeton today has been shaped by residents of all backgrounds. Princeton remains a dynamic community, growing and changing with the times, yet retaining an essential small-town quality. Paul Robeson grew up in Princeton and artisans from Italy, Scotland, and Ireland have contributed to the town's rich architectural history. This legacy, spanning the entire history of American architecture, is well-preserved through buildings by nationally renowned architects such as Benjamin Latrobe, Ralph Adams Cram, McKim, Mead, & White, John Notman, Robert Venturi, Michael Graves, and J. Robert Hillier.

Because so large a proportion of its population is engaged in teaching, education, and research activities, all of which carry with them exceptional employment security in times of unfavorable economic conditions, Princeton continues to enjoy stability and a sense of security. With its natural and developed advantages protected by sound laws and an intelligent citizenry dedicated to the preservation of its community character, Princeton will continue to grow as one of the most attractive and prosperous suburban communities in the United States.

For more information on Princeton:
Princeton Historical Society
Princeton Online
Princeton Regional Convention & Visitors Bureau
Princeton University
Princeton Regional Schools
Town of Princeton